Before and after facelift illustrations
Learn more about the facelift in New York with plastic surgeon Dr. Zevon by viewing graphic illustrations of the facelift and necklift cosmetic surgery procedures. You will see how a typical patient might look before facelift surgery, during the face lift procedure and after surgery.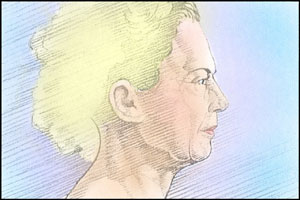 Rhytidectomy patient shown before surgery with deep cheek folds, jowls and loose skin on the front and side of neck.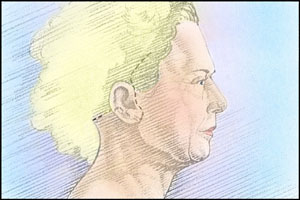 Incisions are made on either side of the face from inside the hairline at the temples, in front of or partially within the ear, around the earlobe, in the crease behind the ear and into the lower scalp. The design of these incisions may vary from patient to patient and according to the technique Dr. Zevon chooses.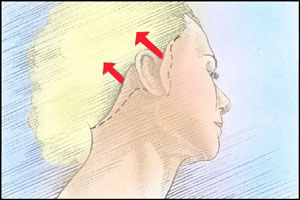 Loose skin is pulled up and backward, and the excess is removed.


The postoperative patient with smoother, firmer skin on the face and neck.